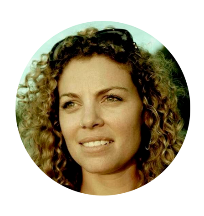 Nimble have been invaluable!
As a first time business owner, Nimble have been invaluable at providing me the exact support, services and advice I needed to feel confident that we're set up in the right way.
One of the things I value most about Nimble is their expertise and responsiveness. It's like having an accountant in my pocket when I just need to ask a quick question to clarify or seek advice on the best way to approach something new.
I have already recommended Nimble to friends who are running or looking to set up their own business in the UK and wouldn't hesitate to recommend them anyone who's keen to consolidate their accounting processes, streamline their reporting and support an innovative, growing enterprise at the same time.
Molly Alexander, MPA Global Advisors Limited
After a stressful search for an accountant I'm so happy to have been contacted by Nimble. From the beginning they have been so professional and helpful. They were able to do everything I needed help with in an efficient and straightforward way. I would definitely recommend Nimble.
Khin Chong, The Flower Factory Ltd
The team is great at replying and making everything clear to understand.
Nimble Accounting has been really great in helping us setup the accounting side of our business. We're a small business and every penny counts. It's a great peace of mind knowing that we don't have to worry about our accounting works, taxes, HMRC, PAYE and everything else that comes with owning a business. Additionally, there is always someone there to take my call and talk things through. Their on boarding process couldn't be easier. Well done!
Kerron Parchment, Sabai Barbers Limited
The team are all very responsive when I need advice
Nimble have been incredibly helpful to me in setting up my small business, giving me great advice in how to manage my financial affairs and supporting me with all of the CH registrations. The tools they use (Quickbooks and ReceiptBank) are also intuitive and simple to use which means the effort for me is kept to a minimum (a godsend to a hater of admin, such as myself). I'd highly recommend their services to anyone.
Rebecca Ferguson, Rockwell Advisory Ltd
Excellent service from team! Would recommend without hesitation.
Brian Sneddon, Smart Roof and Wall Coatings Limited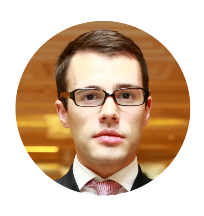 Nimble are an absolute pleasure to work with
Not only are they highly knowledgable about accounting, taxes and best practice, their level of professionalism is truly outstanding and something alot of far more pricer operators could learn from!
From our experience, if you choose Nimble you can expect:
a quick and simple on boarding process with detailed and easy to understand guidance;
efficient and accurate bookkeeping and accounting
timely correspondence on everything
fair and transparent pricing
fantastic and always available support.
If you're worried about being able to reach Nimble because of the virtual nature of the business, don't be. These guys are more reachable than many local firms!! – a true partner for your business.
I can genuinely say it feels like we have an in-house Finance Director when working with Nimble. In short, if you're a small business looking for a professional, trustworthy and cost-effective accounting and bookingkeeping service, stop looking and hire Nimble!"
Nick Miller, Time Rediscovered Ltd

Since moving our accounts over to Nimble we have saved a lot of time and money.
Although we had been using cloud based accounting software for some years it still required some time managing purchases, payments and VAT returns etc. The automation built into the Nimble system eliminates most of this admin by feeding the banking transactions directly into the Quickbooks online system thereby freeing up more time to deliver our services. We have saved a lot of money in accounting fees as Nimble take care of all the legal requirements for submitting end of year returns and other accountancy obligations as part of the monthly fee. A new approach to managing company accounts which I can highly recommend.
Doug Everitt, Wide-i Communication Ltd
Oliver and Nimble have made my life so much easier and saved me lots of money at the same time. Thanks!
Ellie Higham, Vinvix Consulting Ltd
Since moving to Nimble, we have been delighted with the service
We chose to move to Nimble after very positive feedback from another client. The transition was seamless, and the whole process was efficient, professional and positive. Thoroughly recommended.
Lindsay Constable, Juandli Ltd